▷ Generate Cool & Stylish Text with LKfonts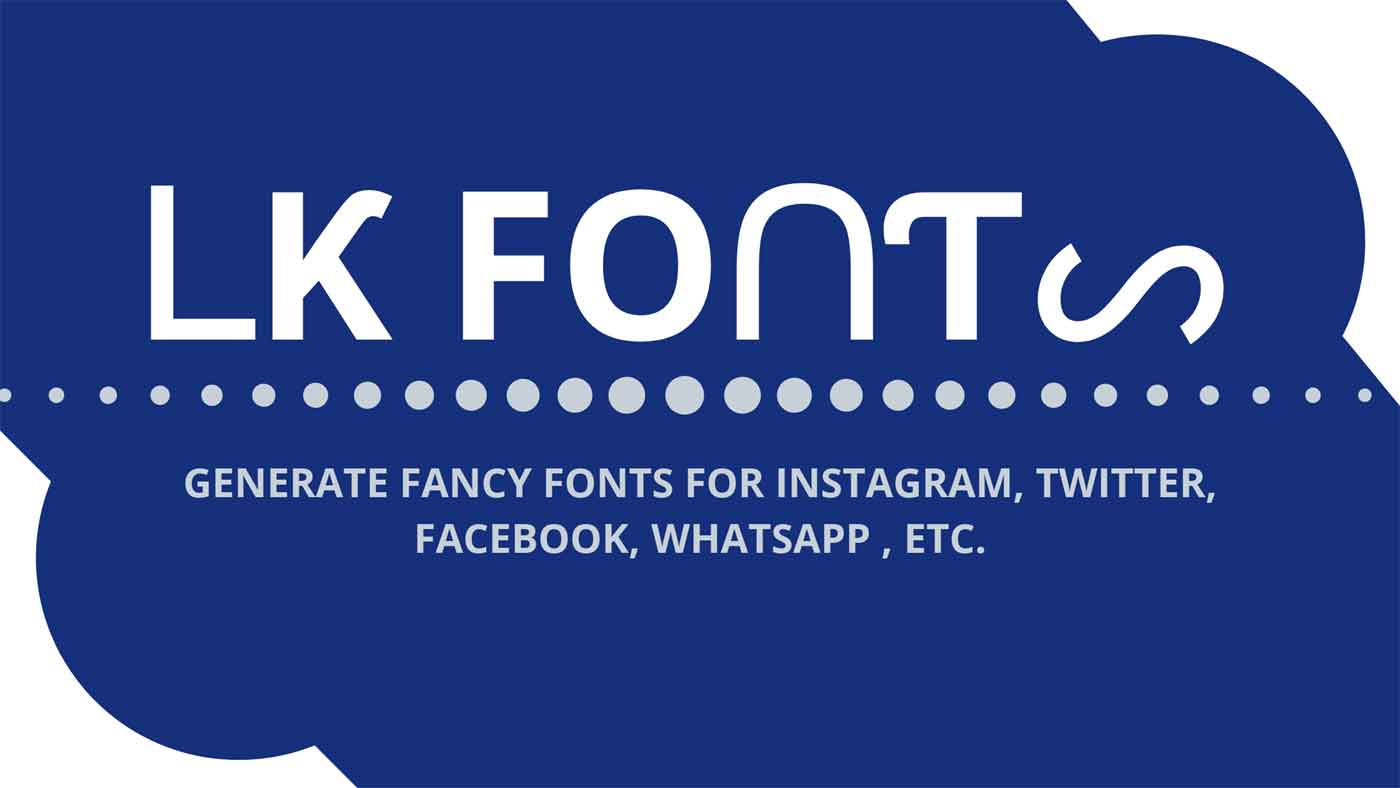 What is LKfonts?
LKfonts is a Tools based website. LKfonts offer to the users to make different Fonts or Text in one platform. Users will usually find many different tools here and from here they will be able to create cool or stylish fonts to make their social media account (Instagram, Twitter, Facebook, WhatsApp, etc.) profile name or bio attractive. Users can also create fancy text with these tools to customize your game profile (PUBG, FREE FIRE, FORTNITE, etc.) anyone in the world can use it for free.
How to use LKfonts?
Generally, no skills are required to use LKfonts tools. You can easily use it by simply inputting simple text and the tools will show you some results and you can copy and paste them with a single click. Let's look at some steps.
First go to the LKfonts official site
Then select the tool that you will work on
Input your text in the field
Copy and Paste results from the below.
You can use all the tools free for the lifetime.
Making Tools
These tools are built with some programming and scripting languages like HTML, CSS, JAVASCRIPT, and PHP. Unicode has been used to create these tools. You can also get the Android app and a Chrome extension of these tools from the link below.